Always looking to the future.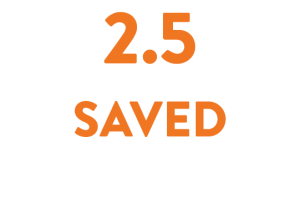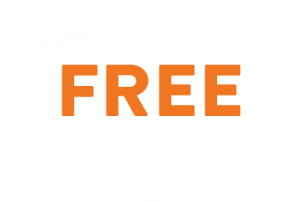 Reduce.
BrucePac is a leader in waste reduction, environmental protection and conservation.
Developed a carbon footprint as a metric to measure our progress
Implemented operational changes to cut energy and reduce waste
Reduced carbon emissions (down over 5% since 2009)
Cut electricity use by 16% since 2009
Reuse.
We use an innovative water recycling system to separate oil and grease from processing water where grease is turned into biodiesel and water is reused for equipment cooling and gray water needs.
Saves 2.5 million gallons of water per year
Garnered the 2015 EarthWISE™ Sustainable Large Business of the Year Award
Recycle.
Our Oregon facilities are 100% landfill free, recycling every material possible.
Wastewater solids are used as a soil amendment for local farms
Anything not reused or recycled is sent to a waste-to-energy plant, converting power back into the electric grid
Our facility in Oklahoma recycles and reuses bio material for agricultural fertilizer as we work towards achieving our zero-landfill goal there, too.
BrucePac facilities are powered by one of the largest private solar power systems.
BrucePac is committed to supporting our community.
Social, economic and environmental efforts must be mutually supported for a company to be truly sustainable. Our work to give back to the community is as important as our ongoing commitment toward preserving the environment.
Social
Donate thousands of pounds of product to local food banks and charities
Support multiple local sports leagues, rotary clubs and Oregon Habitat for Humanity with financial support and volunteers
Offer intercompany scholarships for BrucePac families for higher education
Train and reward staff for environmental awareness efforts
Maintain an above average safety record and positive work environment
Economic
Provide jobs that support local small business and industry
Support local business by upcycling 5-gallon buckets with a local flower shop
Use local suppliers for many raw ingredients and facility needs
Employ hundreds of people in each community and growing
BrucePac is recognized for our sustainable practices.
Our continuing commitment to shrink our carbon footprint and improve sustainability practices is ongoing and ingrained into our culture and business model and has been recognized by prestigious independent third-party organizations.